Puddy Flynn Niemer - 1986 to 8/27/01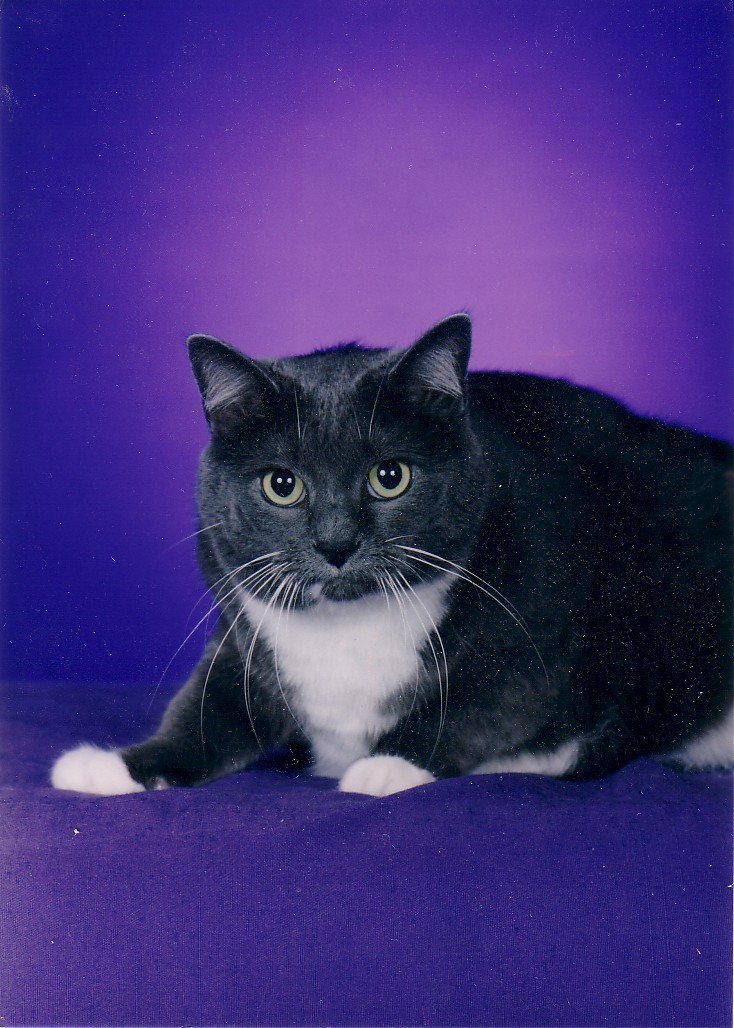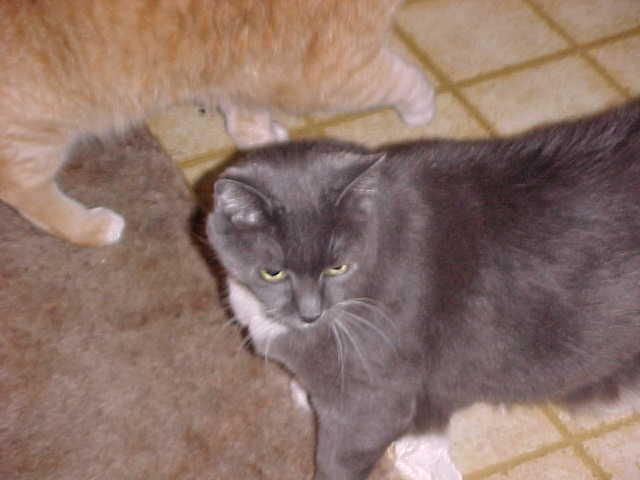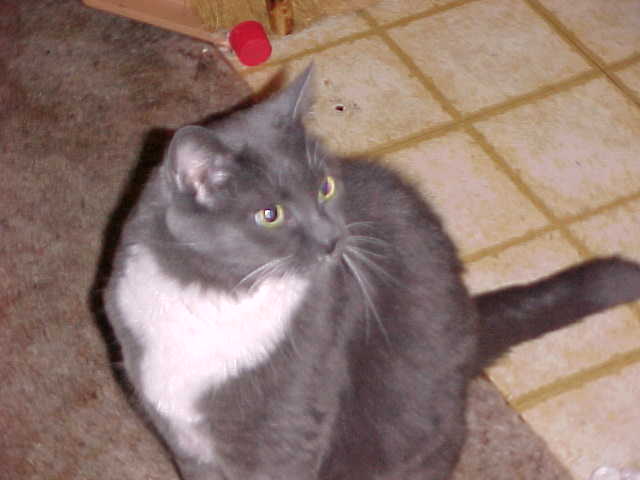 We will never know Puddy's exact age. She was abandoned as a young cat in downtown Cincinnati at the 9th and Vine parking lot by the Cincinnati Public Library. She was found on 12/4/86 by my ex-boyfriend, Garry Forbeck and brought to me. (This was long regarded as "the only decent thing Garry ever did"... but alas, it eventually turned out he was in that parking lot smooching with a co-worker 2 weeks after we moved in together, so the event lost a lot of its sparkle!) The vet estimated Puddy's age at that time at approximately 1 year. She had one litter of kittens in April of 1987, 5 little black or black and white cuties who looked more like their daddy cat than they did Puddy. The daddy was Garry's ex-cat, Papa Kit, who ran off and left Garry not long after I did -- don't let anyone tell you cats aren't smart!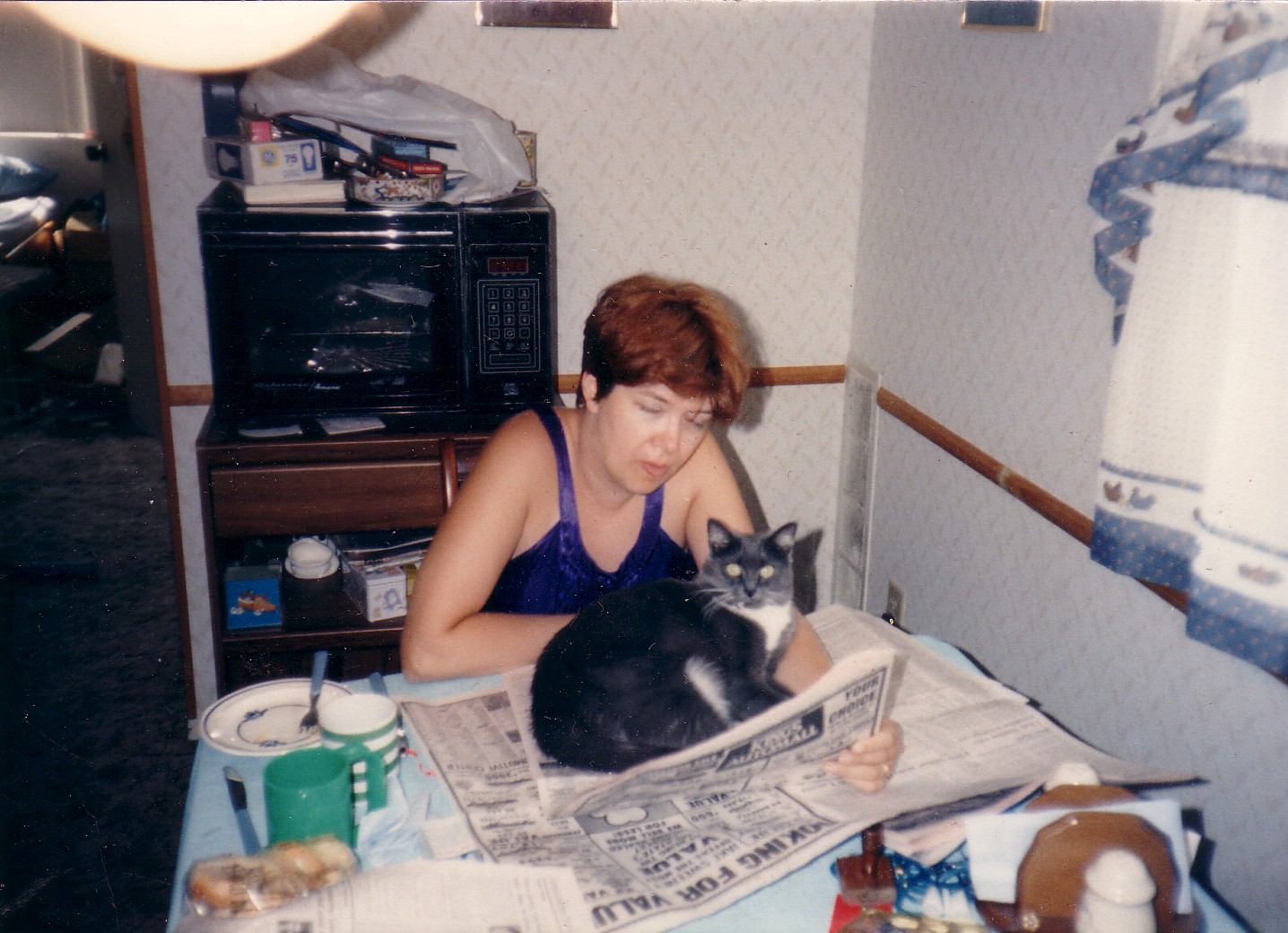 Puddy's philosophy was that if you were going to sit around, you might as well be admiring her and not just reading some dumb paper... but she liked when you laid out a paper for her to sit on and be admired.