Start by thoroughly washing 4 large baking potatoes. (Note: If you don't have large baking potatoes, you can improvise -- try 8 small ones, 6 medium, and so forth. This is not one of those recipes that has to be "exact."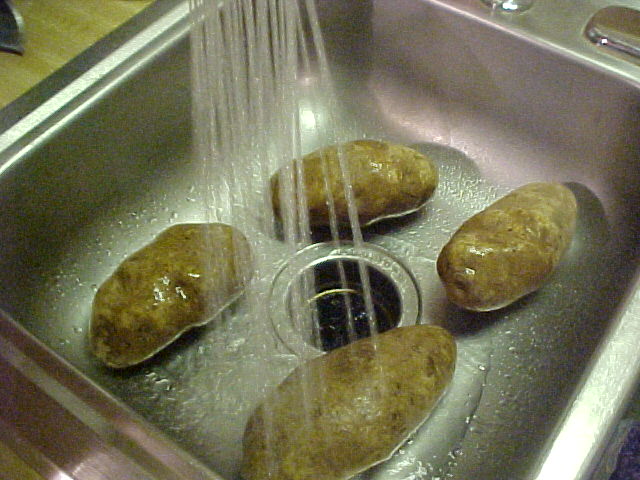 Be sure to wash your potatoes thoroughly as some guests may wish to eat the "shells".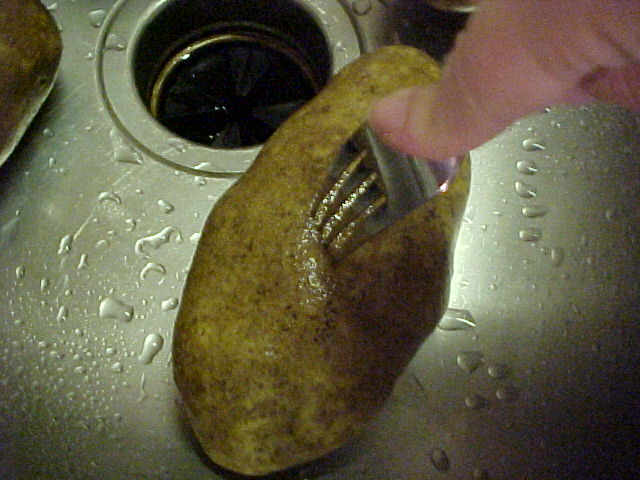 Be sure to poke a couple of fork holes in each potato (otherwise, they may explode in your oven!)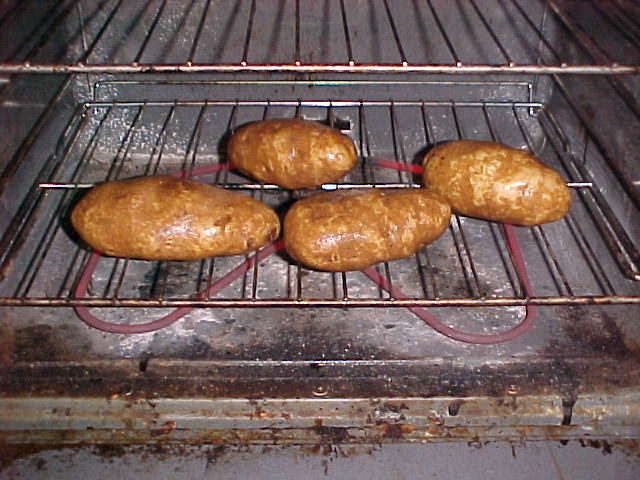 Bake in a 400 degree oven (the microwave COULD work but won't work as well!)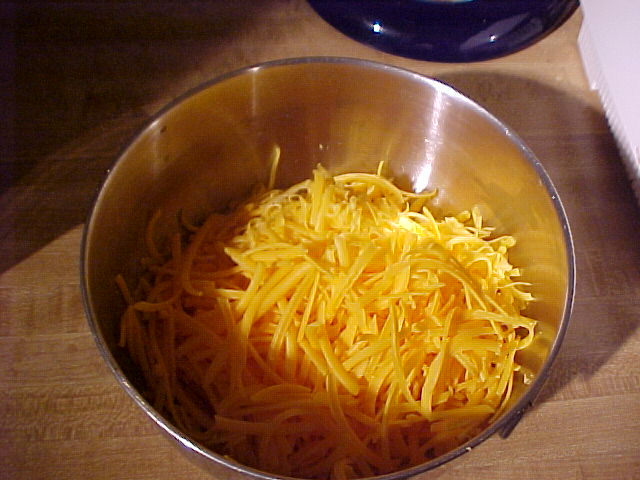 Grate one cup (8 oz.) of sharp cheddar (or buy it already grated).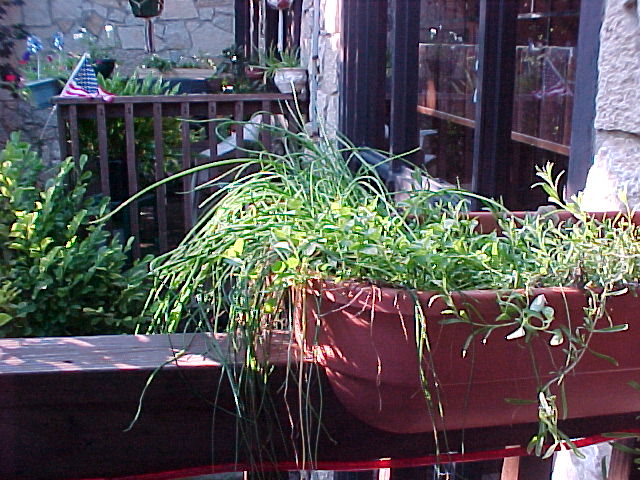 Fresh chives, snipped with kitchen shears are best (but dehydrated chives will work, in a pinch!)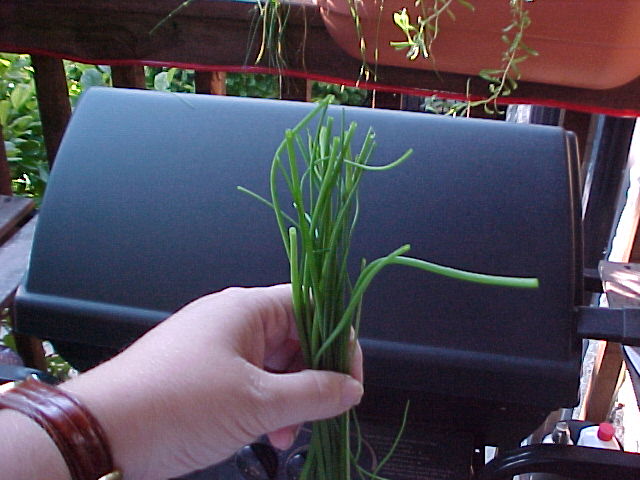 Fresh chives are easy to grow -- in fact, these came up from last year's planting!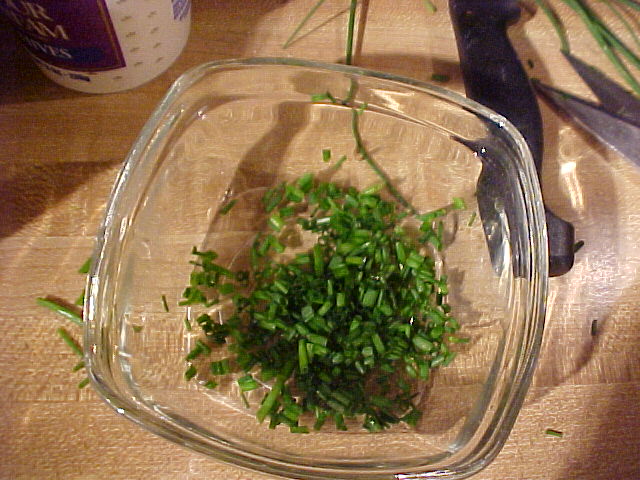 Rinse & snip about 3 TBS of fresh chives using kitchen shears (or measure 3 TBS freeze dried chives)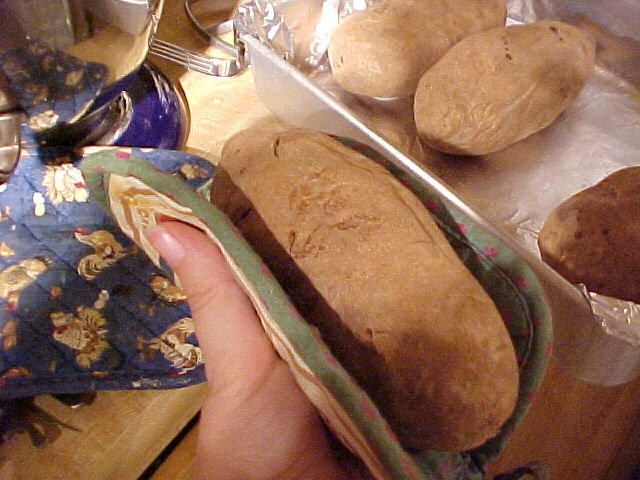 Using pot holders, remove potatoes after they are fully baked (poke with a fork to test).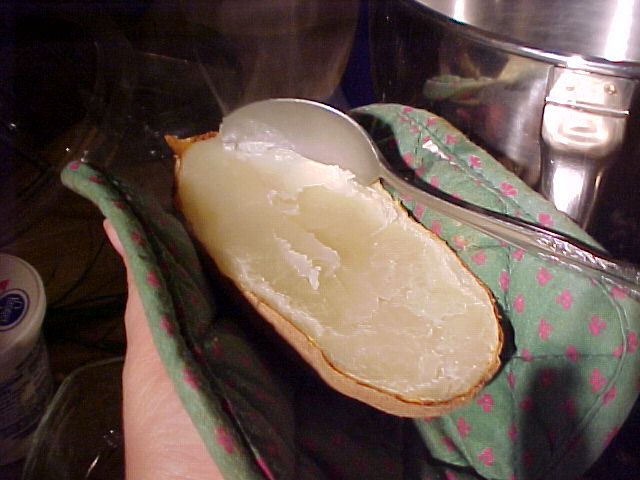 Cut hot potatoes in 1/2 lengthwise and carefully scoop out the center - don't tear the shell!
The potato centers all go into a large mixing bowl.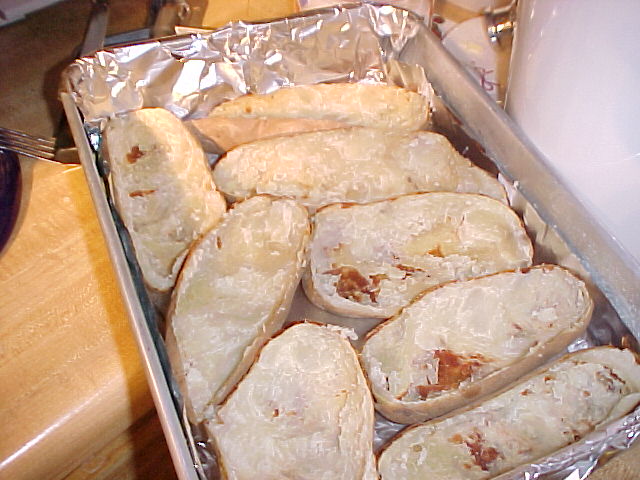 Arrange shells in a baking pan (for best results, line with the new non-stick aluminum foil!)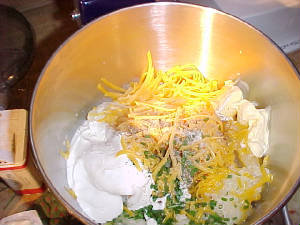 Add the milk, butter, sour cream, 2/3 of cheese, chives, and salt and pepper to the potato mixture.
Whip the potato mixture and taste test and adjust salt & pepper. Add a bit more milk if needed.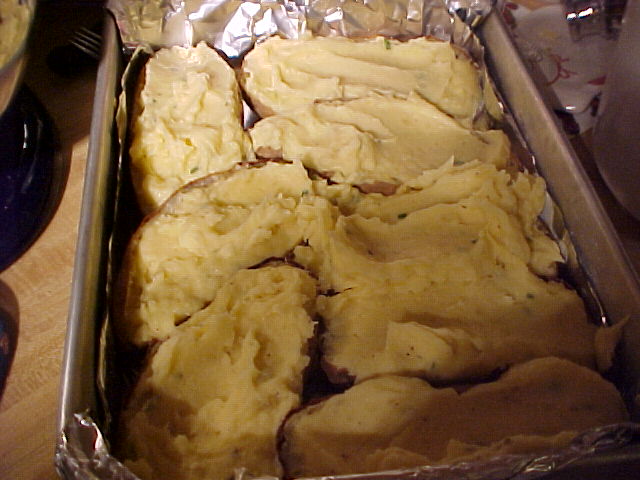 Spread the potato mixture in your shells (make sure each one gets some, then go back & even up).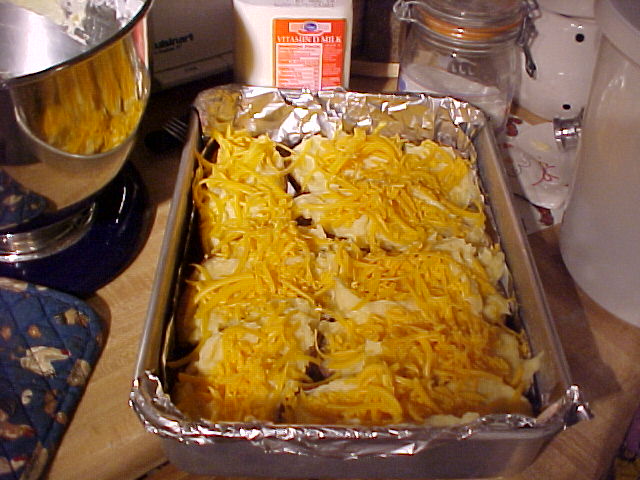 Sprinkle the remaining 1/3 C. shredded cheddar on potatoes & either bake at 400 degrees or cover loosely and refrigerate until ready to bake. You can make these up to a day ahead, but note that if refrigerated, they will take a bit longer to bake and you would probably want to lower your oven temperature to something in the range of 325° or 350° and bake longer so that they are completely heated and not just browned on top. If they are going straight into the oven after filling, you can bake at a slightly higher temperature for a somewhat shorter amount of time.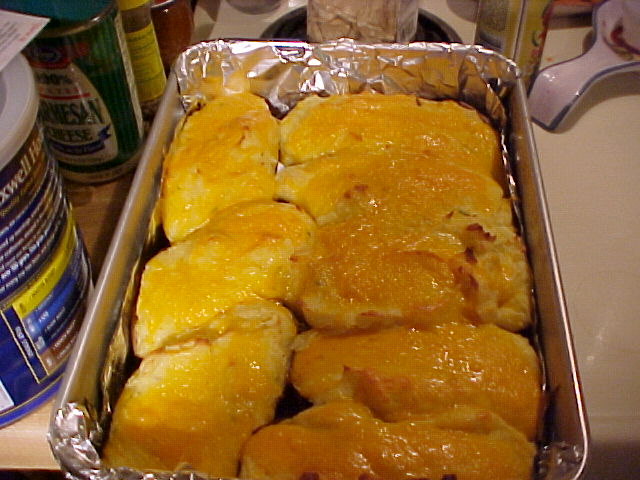 Remove from oven and serve when toasty & browned.
Click below to get the printable version of this recipe using Adobe Reader.